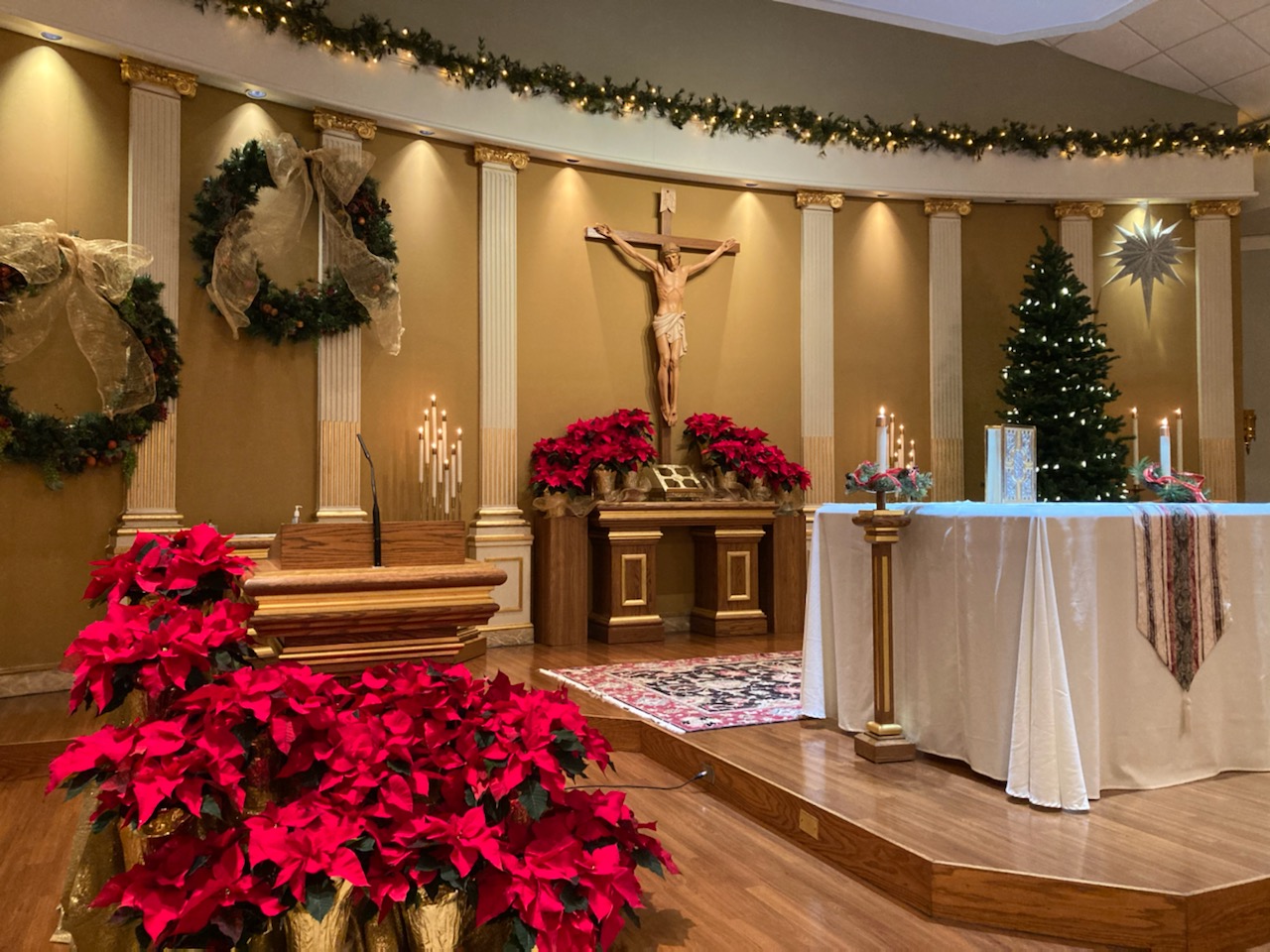 While seeming to be "Post-Covid" this Christmas and hoping to return to a more "normal" Christmas liturgical season, life took us all by surprise once again. We will again be celebrating a very different Christmas season due to the absence of our pastor – Fr. Lou Meiman. Yet, even with these unanticipated and worrisome circumstances, we are reminded of the promises of God to remain sure and steadfast even in Fr. Lou's absence. The Christmas story reminds us: "Do not be afraid" and to "Fear not". The shepherds as well as Mary, Joseph, and Zechariah all needed ongoing reassurance from the angels as they navigated worrisome situations. "The angel said to them, Do not be afraid; for behold, I proclaim to you good news of great joy that will be for all the people. For today in the city of David a savior has been born for you who is Messiah and Lord." (Luke 2:10-11).
Advent has been a time to reflect and prepare for the birth of Jesus which shows God's love for us. We continue to be called to turn toward and trust in God as a way to manage our fears and the daily unknowns in our lives; especially in the absence of our shepherd, Fr. Lou. We will do our best to gather together these next several weeks to celebrate and rejoice in the birth of Christ. May Christ be born into each of our hearts this Christmas season. "Glory to God in the highest and on earth peace to those on whom his favor rests." (Luke: 2:14) As we continue to place our trust in God, let us together pray for Fr. Lou's recovery and return. So, no matter what challenges are set before us, we joyfully celebrate the birth of Jesus Christ!
Merry Christmas and a Happy New Year from Fr. Lou Meiman, Fr. Jerry Eifler, Fr. Ron Knott and the SFR/SL Staff!