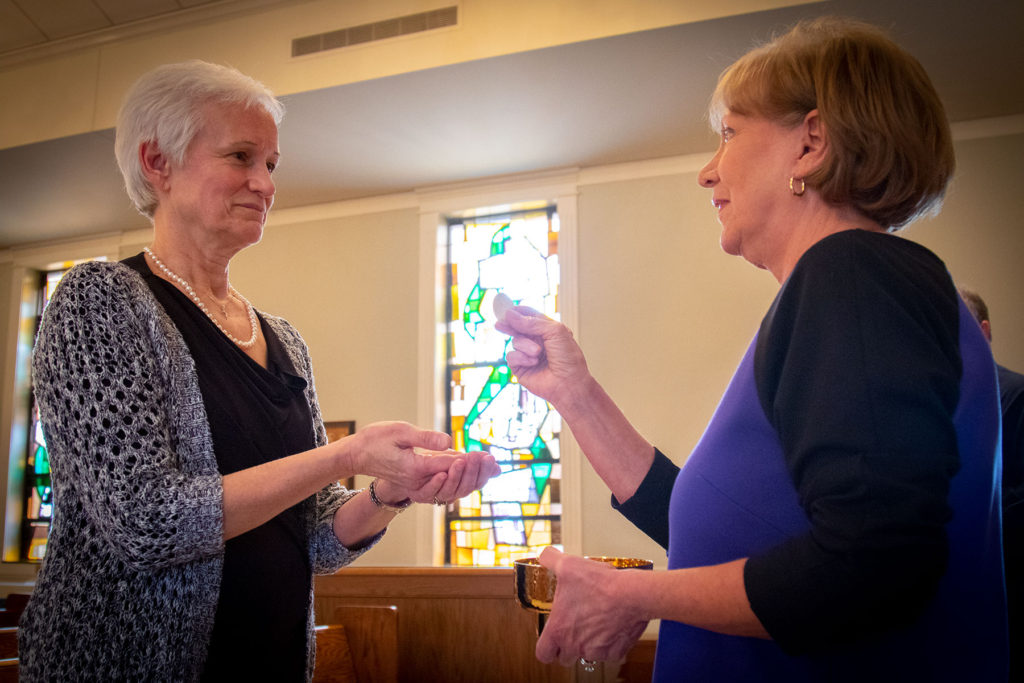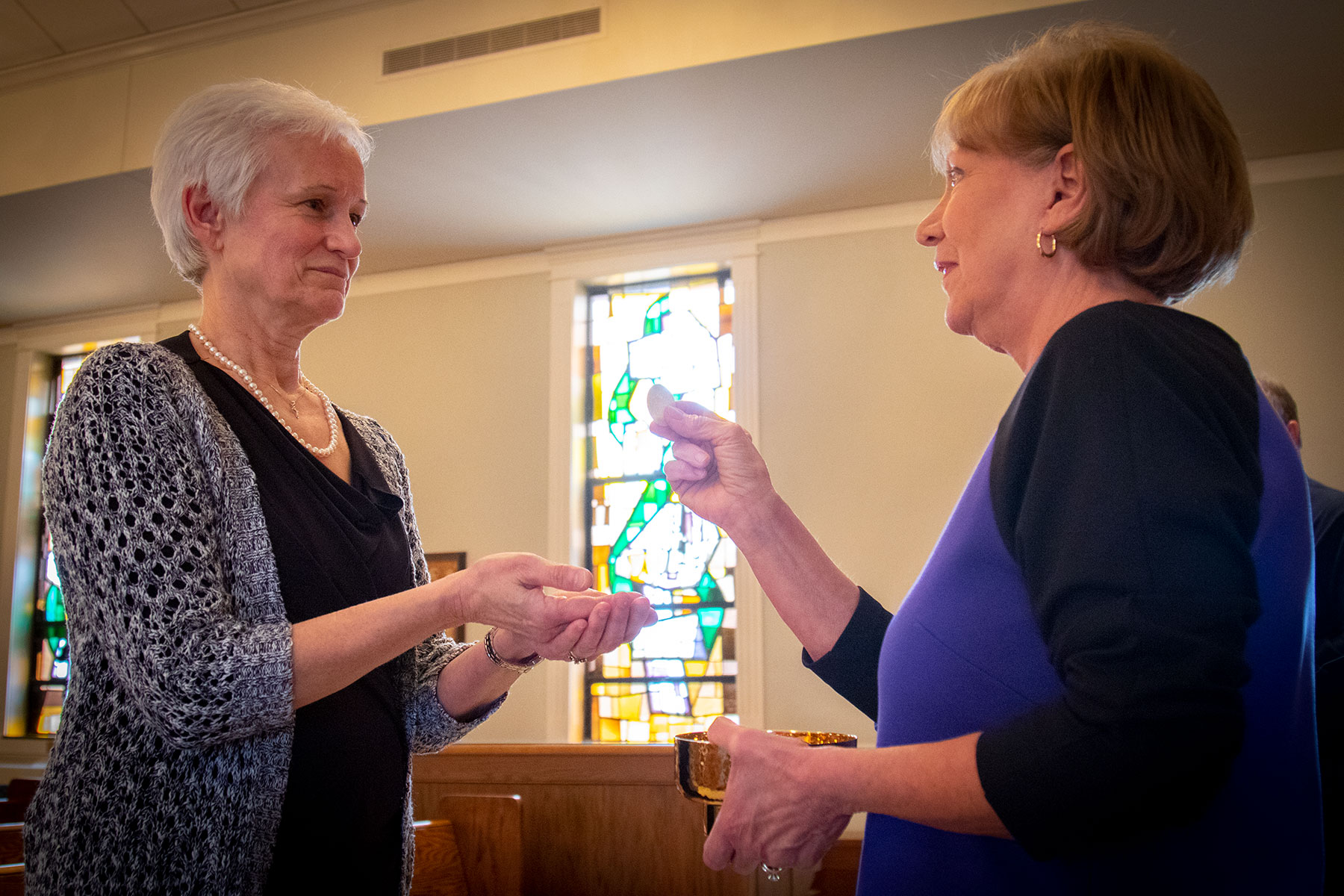 Weekly Mass Schedule at St. Leonard
Saturday: 4:00 pm
Sunday: 10:00 am
Tuesday: 12:00 pm
Thursday: 12:00 pm
Holy Days: See Calendar
Staying Safe during COVID-19
By attending Mass, you are agreeing to adhere to all of our parish's COVID-19 safety procedures:
Do not enter if you are displaying signs of illness, or have been in close contact with someone who has been sick or tested positive for COVID-19
Sanitize your hands after entry
Masks are not required for fully-vaccinated persons
Note that we are unable to sanitize the restroom after each use: use at your own risk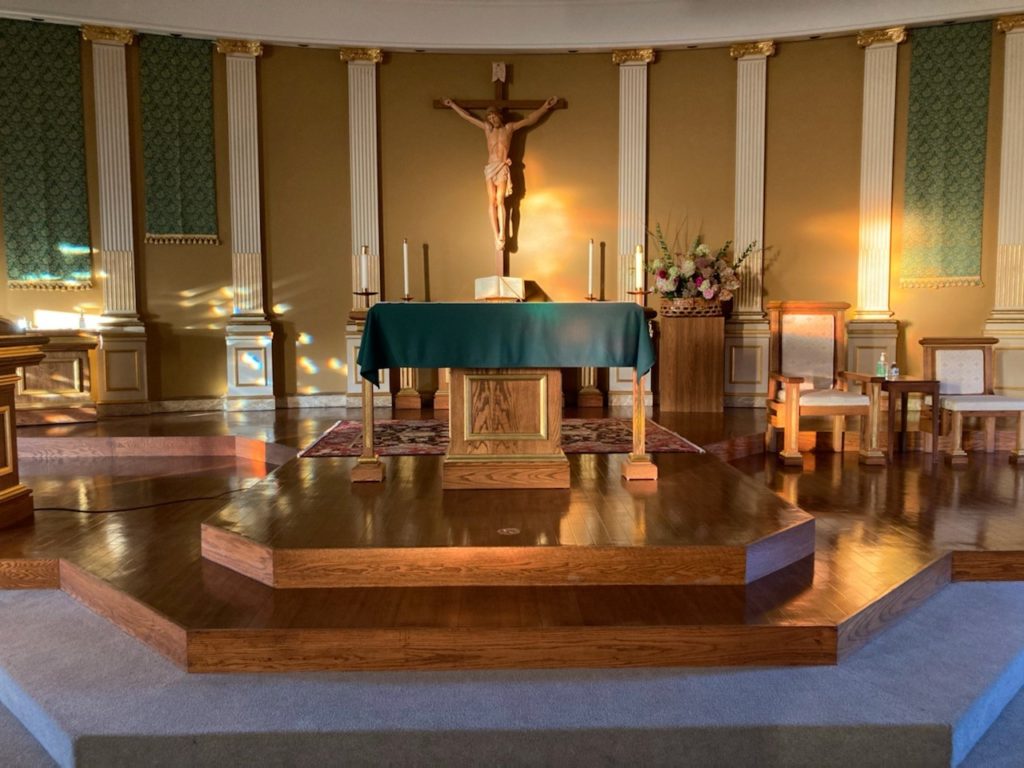 These procedures are in place for all of our safety.  Should you be unable to comply with these safety procedures, or are just unable to attend, live-streams of our Tuesday, Thursday, and Sunday Masses will continue to be available through Facebook.  If you are in a high-risk group because of age or other reasons, we strongly encourage you to view liturgies online so that you may stay home and keep yourself and others as safe as you can.
Let us continue to pray for one another as we negotiate these strange times.  May God hold us close in love even as we continue apart.
Fr. Lou Meiman
Are you or a loved one unable to attend Mass weekly due to a medical condition?
Please contact the parish office at 502-897-2595 to arrange to receive Communion at home.
Individual Confessions
The Sacrament of Reconciliation is available by appointment throughout the year: please call the parish office at 502-897-2595.  Communal penance services with individual Confessions are typically scheduled during the seasons of Advent and Lent.