Baptism Preparation
The baptism of your child is a profound gift, and a lifelong commitment!  We are here to help you understand and appreciate the mystery of the Sacrament of Baptism so that you can not only raise your child in the Church, but also appreciate the gift of your own baptism.  
Throughout our baptism preparation process, another couple with children in the parish will meet with you to share the theology and spirituality of immersion into Jesus Christ, as well as their own experience and wisdom in the journey of lifelong faith that you are undertaking with your child.  
How do I register my child for Baptism at St. Leonard Parish?
Contact the parish office at, at 502-897-2595 or via email to inquire about and register for baptism at St. Leonard.  After you have completed the initial registration steps, our Director of Faith Formation will guide you through the preparation process leading up to the Rite of Baptism, which is generally celebrated quarterly.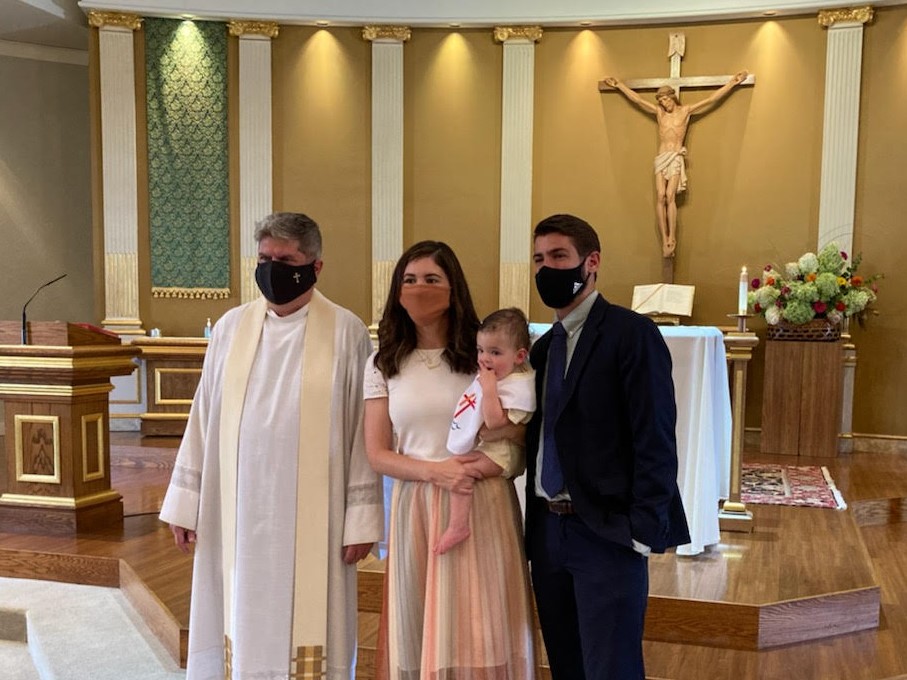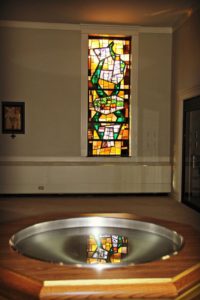 Are you an adult seeking the Sacrament of Baptism?
Check out our "Becoming Catholic" page for more information about the RCIA process.