Winter Retreat, Week 6 – Journeying Together through Marriage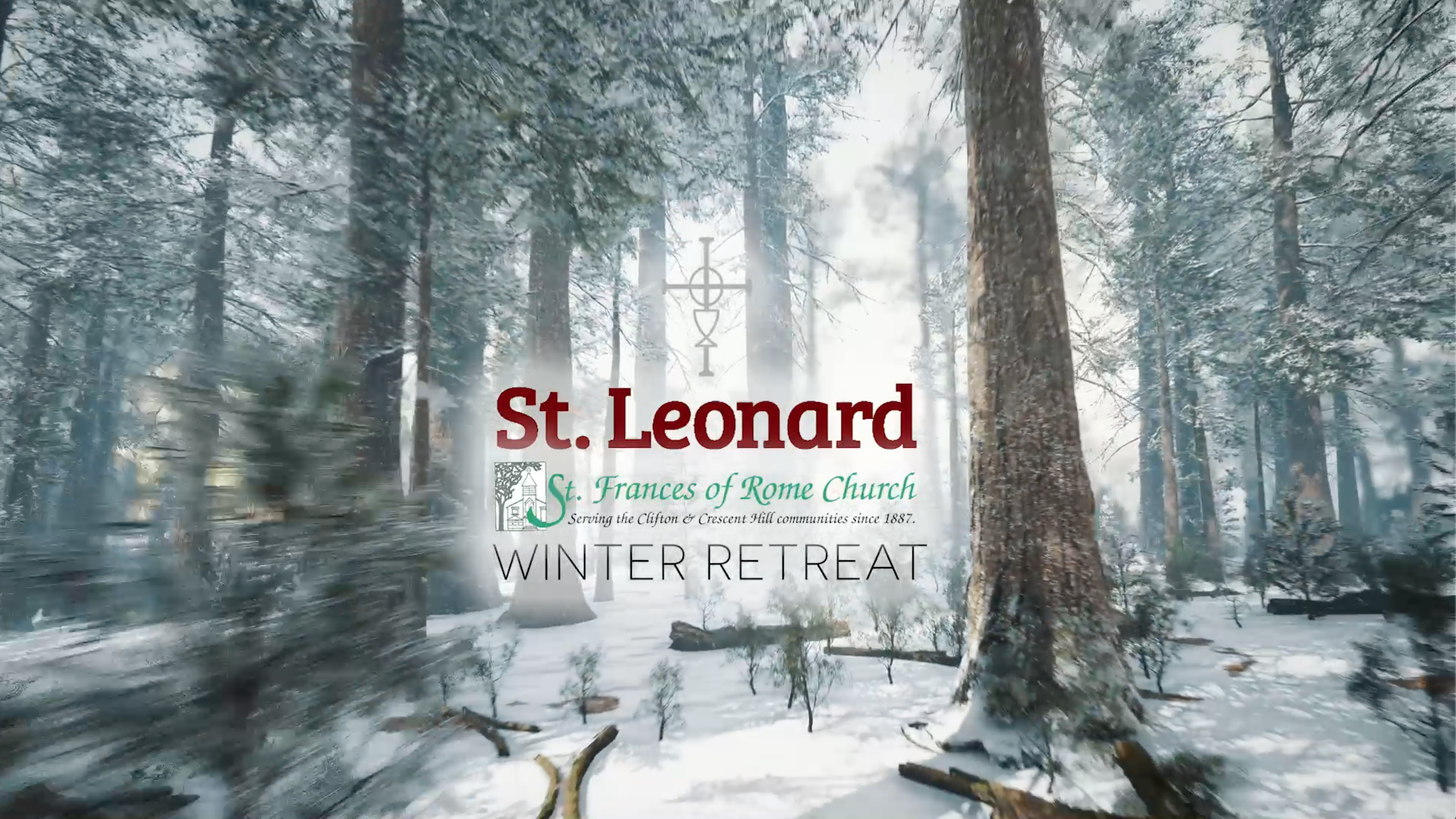 Journeying Together through Marriage
Winter Retreat, Week 6
Concluding our Weekly Winter Retreat
As we reach the finale of our Winter Retreat, we hope that you have found this to be a prayerful and faith-filled experience.  Thank you for journeying along with us!  We also want to express our thanks to all those who have worked so hard to make this Winter Retreat possible.
Our Winter Retreat comes to an end just in time for the start of the season of Lent.  We hope that the momentum of this retreat will help you to dive into the Lenten practices of prayer, fasting, and almsgiving as we prepare our hearts to celebrate Christ's Passion and Resurrection.  Check our parish newsletters and websites for information about prayer and sacrament opportunities throughout the upcoming Lenten season.  We look forward to continuing to pray along with you!
With love from the staff of St. Leonard and St. Frances of Rome
Journeying Together through Marriage
Presented by Deacon Ralph and Jane Bartley
In this week's video, Deacon Ralph and Jane help us celebrate National Marriage Week by reflecting on how to live out the vocation of marriage.
Staff Picks
We hope that this week's resources are a source of encouragement and inspiration for our married couples.
A Celebration of Matrimony
In October 2020, Archbishop Kurtz presided over a Mass in celebration of Matrimony at the Cathedral of the Assumption.  The Archbishop's homily begins at 21:52 and the reading of couples' names (including many from our parishes!) begins at 53:32.  Click below to access a copy of the Worship Aid.
Journeying Together through Marriage:
Messages from our parishioners!
We have many beautiful examples of marriage in our own parishes!  Married couples from both SL and SFR pitched in to compile this video for you.  It begins with a beautiful rendition of Carey Landry's "Companions for the Journey" and continues with greetings and tips from fellow parishioners.  Enjoy!
Stay Connected!
Want to stay connected with fellow parishioners on this retreat journey?
Check out each week's retreat post on your parish's Facebook page, and be sure to join in on the conversation!