Solemnity of Saint Joseph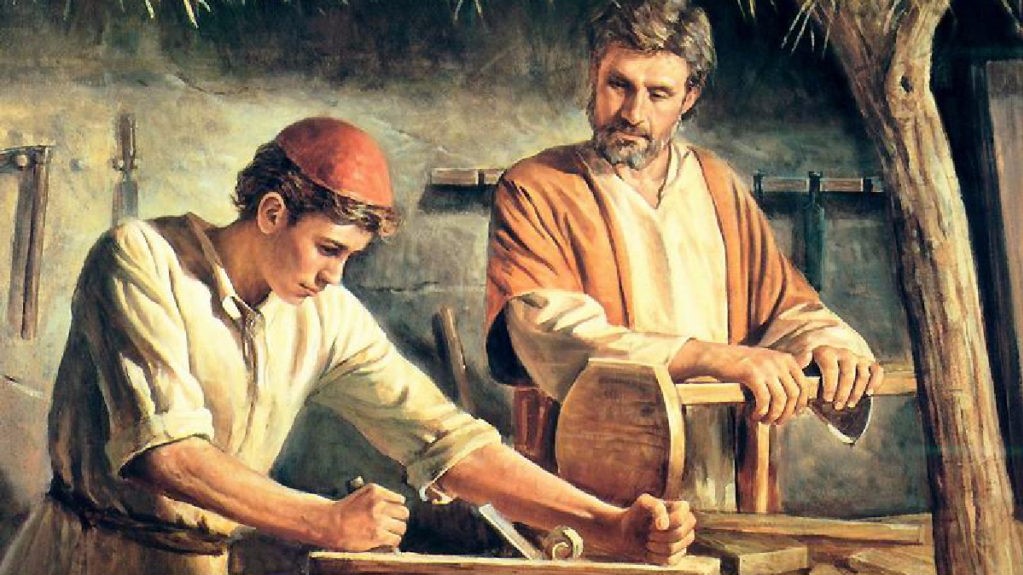 Solemnity of Saint Joseph
Friday, March 19, 2021
Matthew 1:16,18-21,24a
Reflection by David Dutschke
A reflection on St. Joseph, husband to Mary and step-father to Jesus.
The readings today are what we know about St. Joe.  He is one of my favorites — I talk to him regularly.  But there is very little written about him and no lengthy tomes published by him.  And, yet, he is the patron of the universal Church (150th anniversary this year), patron of workers, and patron of the dying.  Pope Francis named this year a special year in honor of St. Joe — all kinds of indulgences.  And for those of us in real estate a special advocate for home sellers — ask me about it some time.
So besides, marrying well — what does he say to me?
Joseph is a righteous person.  (Not self-righteous.)  He was not only a follower of the law but also a just person and a person of faith.
Joseph accepted the message to go on and marry Mary.  He protected Mary and Jesus as they became refugees to Egypt.  And his offering at the temple was that of the working class, not the sheep of a landowner.  When he accepted Mary as is because of the dream and angel's message — that was not being a law follower but a heart follower, and a person of faith.
The only way I know that I love God is if I love my neighbor.  Love is a verb.  It is the spiritual and corporal works of mercy.  The ten commandments.  What is important is being an active presence to our neighbor (all 7.3 billion on this planet).
St. Joseph, I do not know how you would look at the status quo today.  But I know you are righteous.  St. Joseph, pray for us as we face COVID-19, climate change, racism, classism, the huge income gap.  And thank you.